Sunday Keys Coded Decal
Reinforce the simple, visual nature of Sunday Keys with a color-coded decal for any midi controller!
These decals make sure you always grab the right knob, fader, or button during a live performance and will also make your prep time more efficient.
*nanoKontrol2 sold separately
Decal for nanoKontrol2 (black)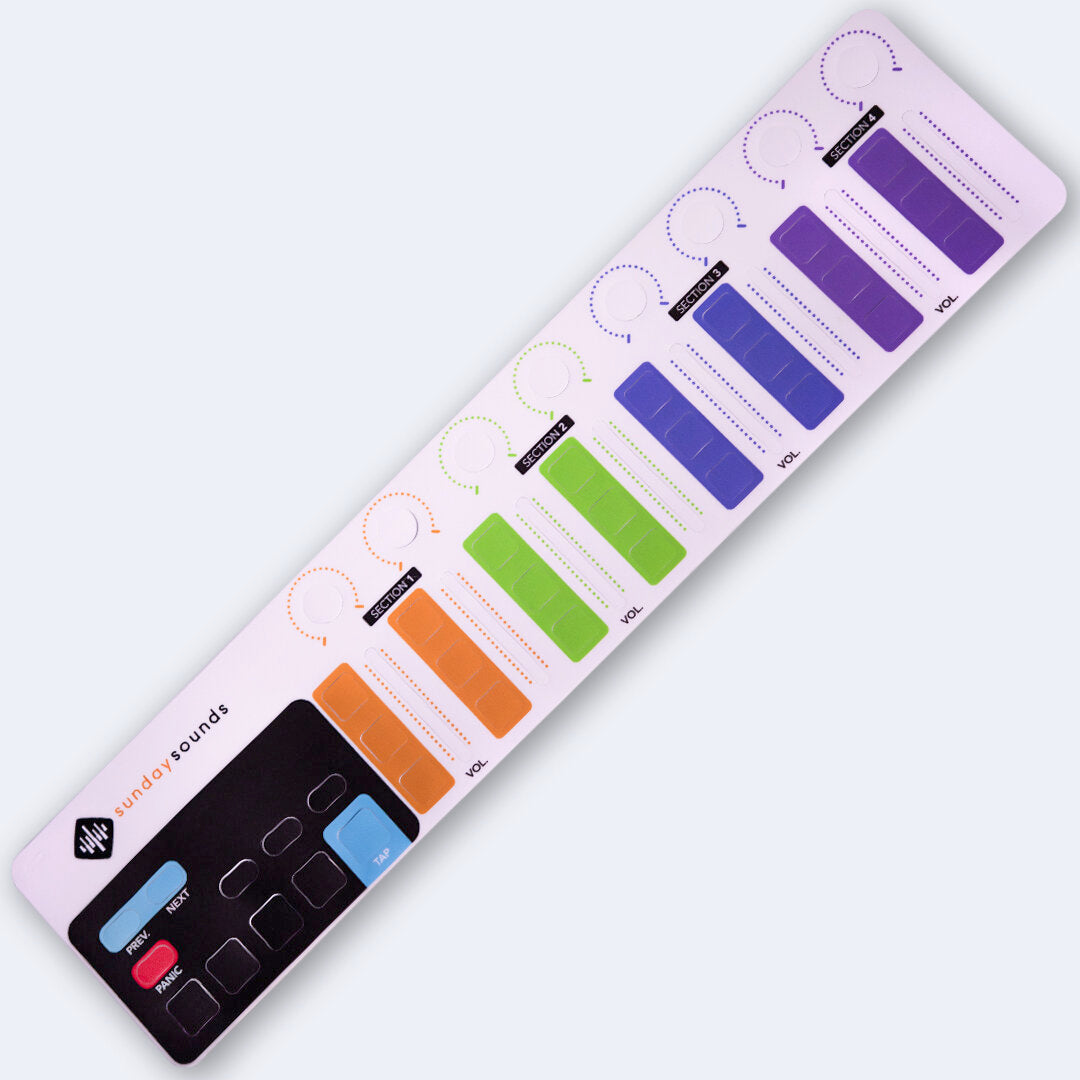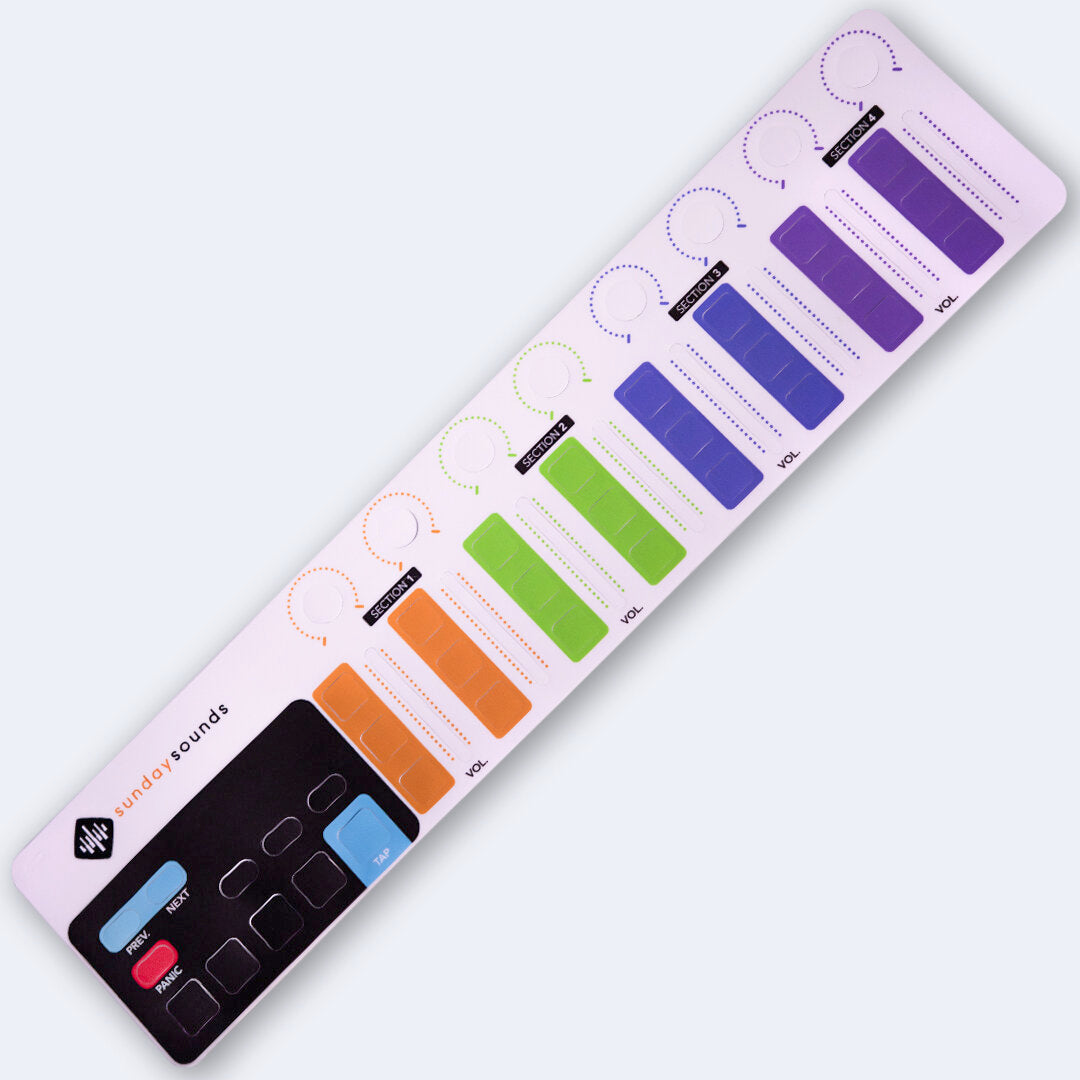 Decal for nanoKontrol2 (white)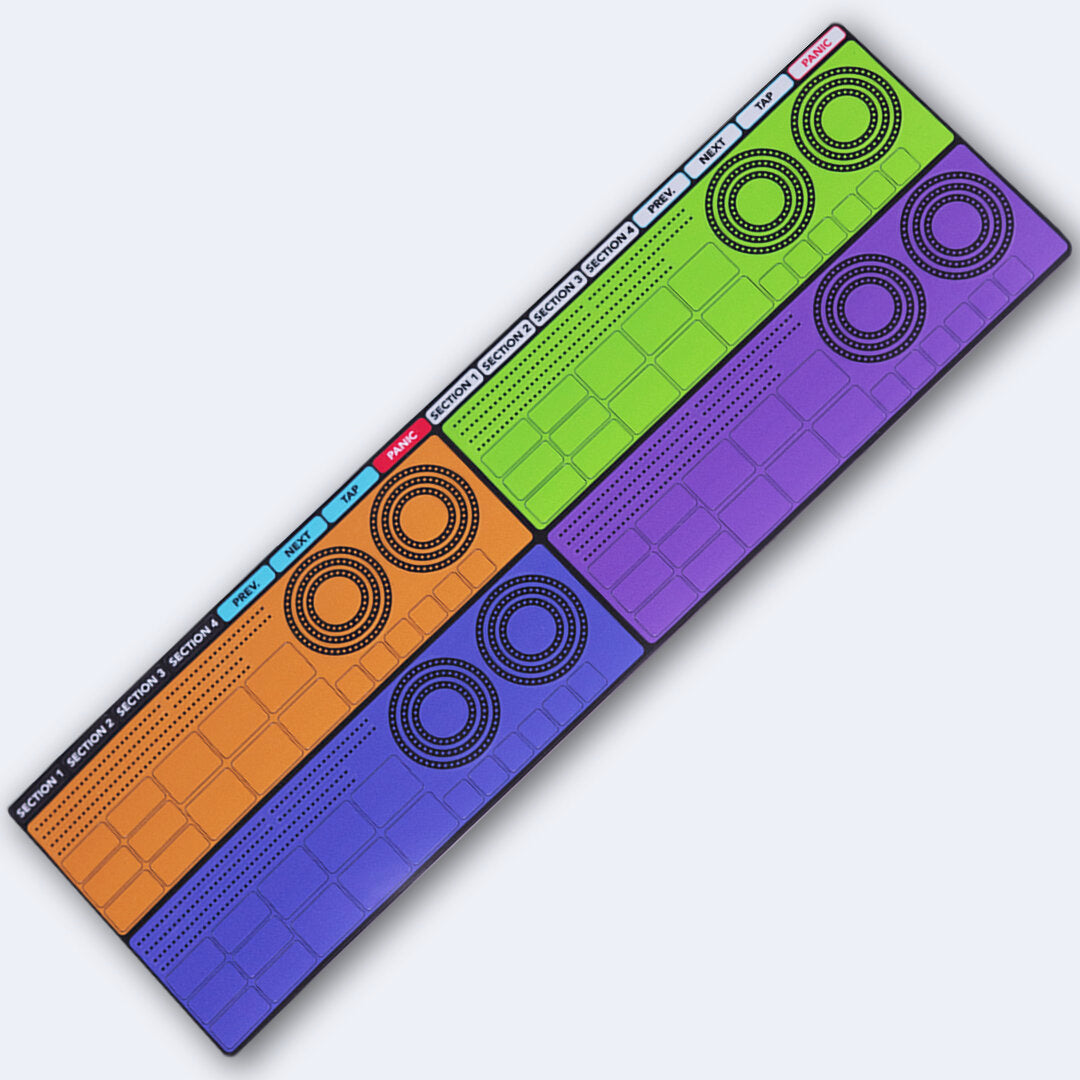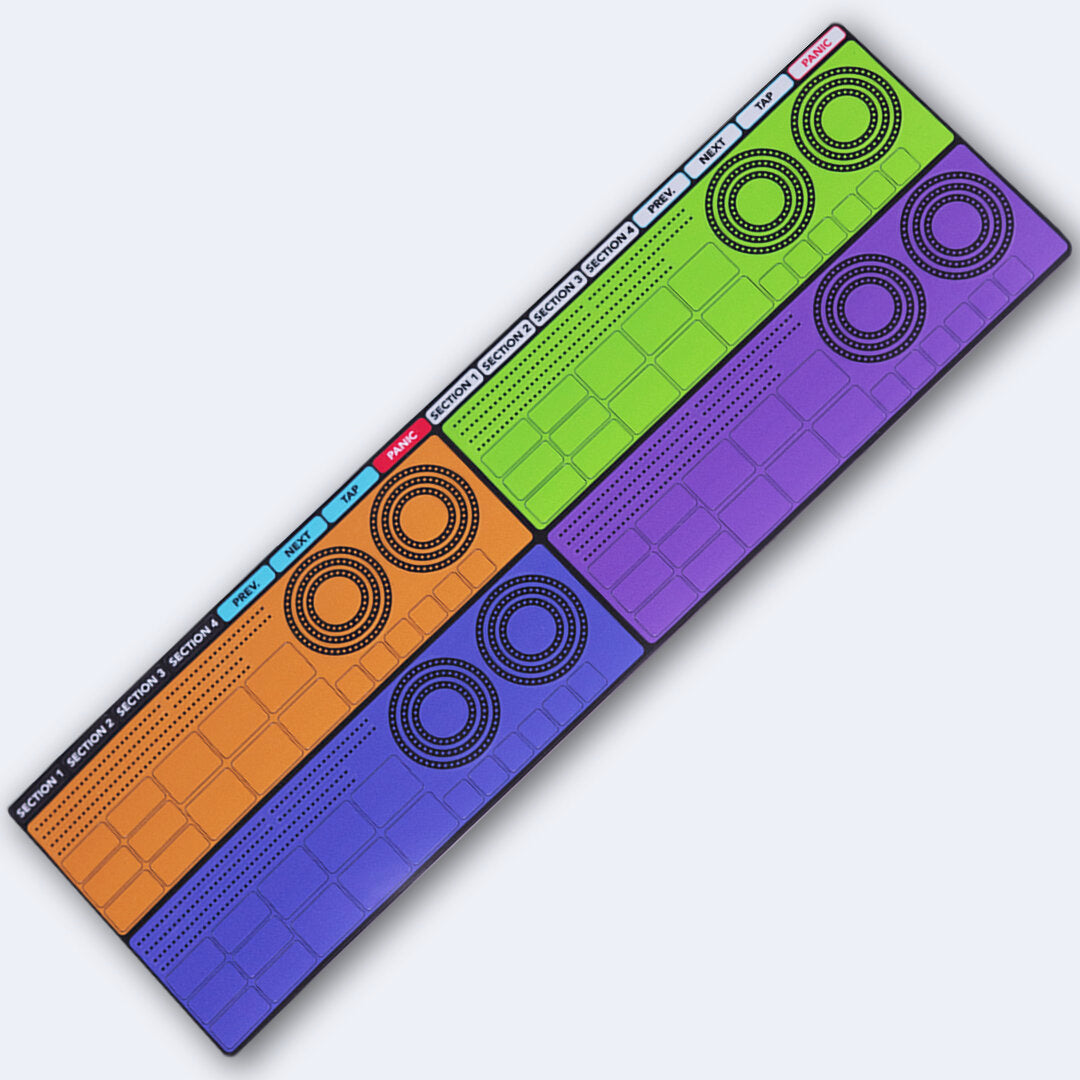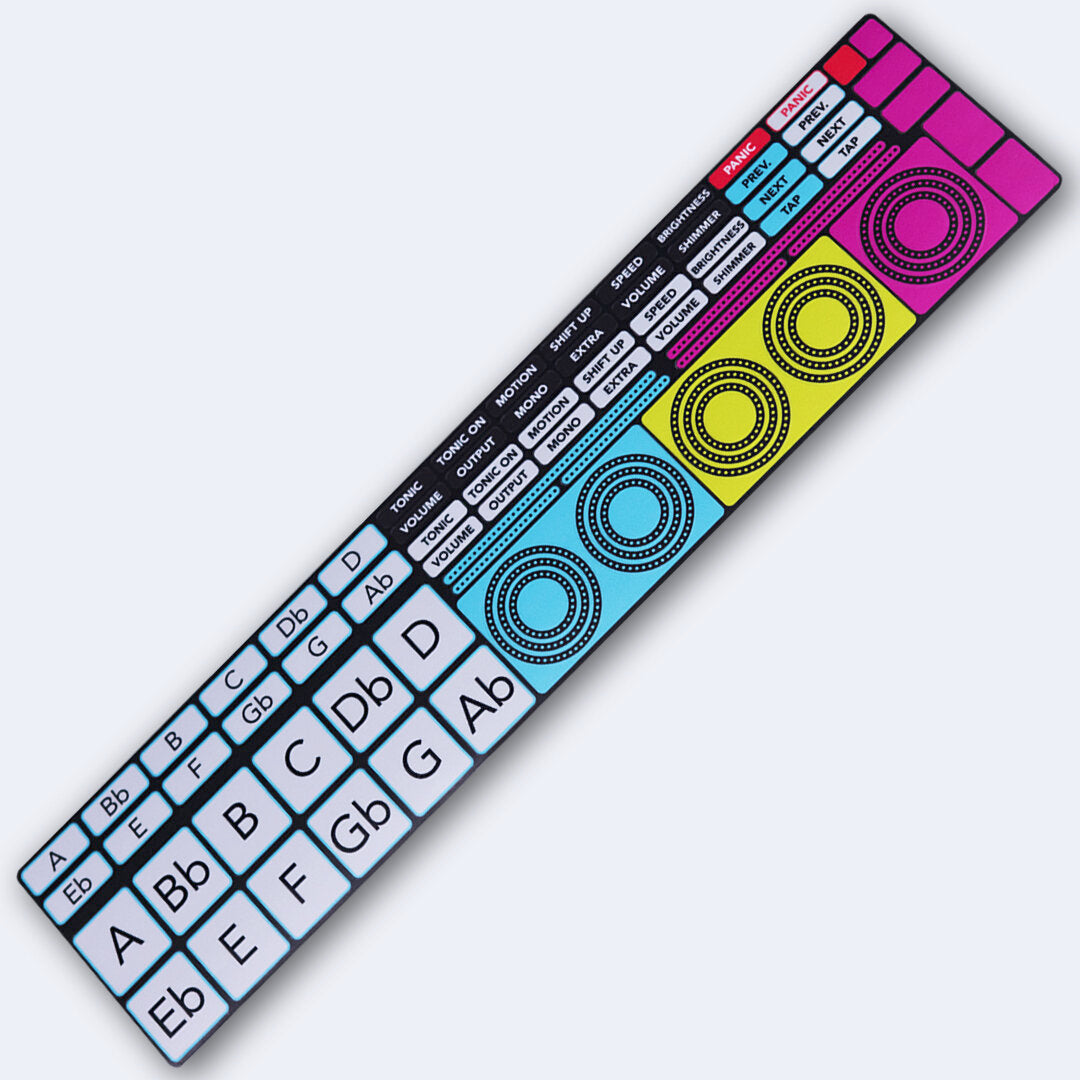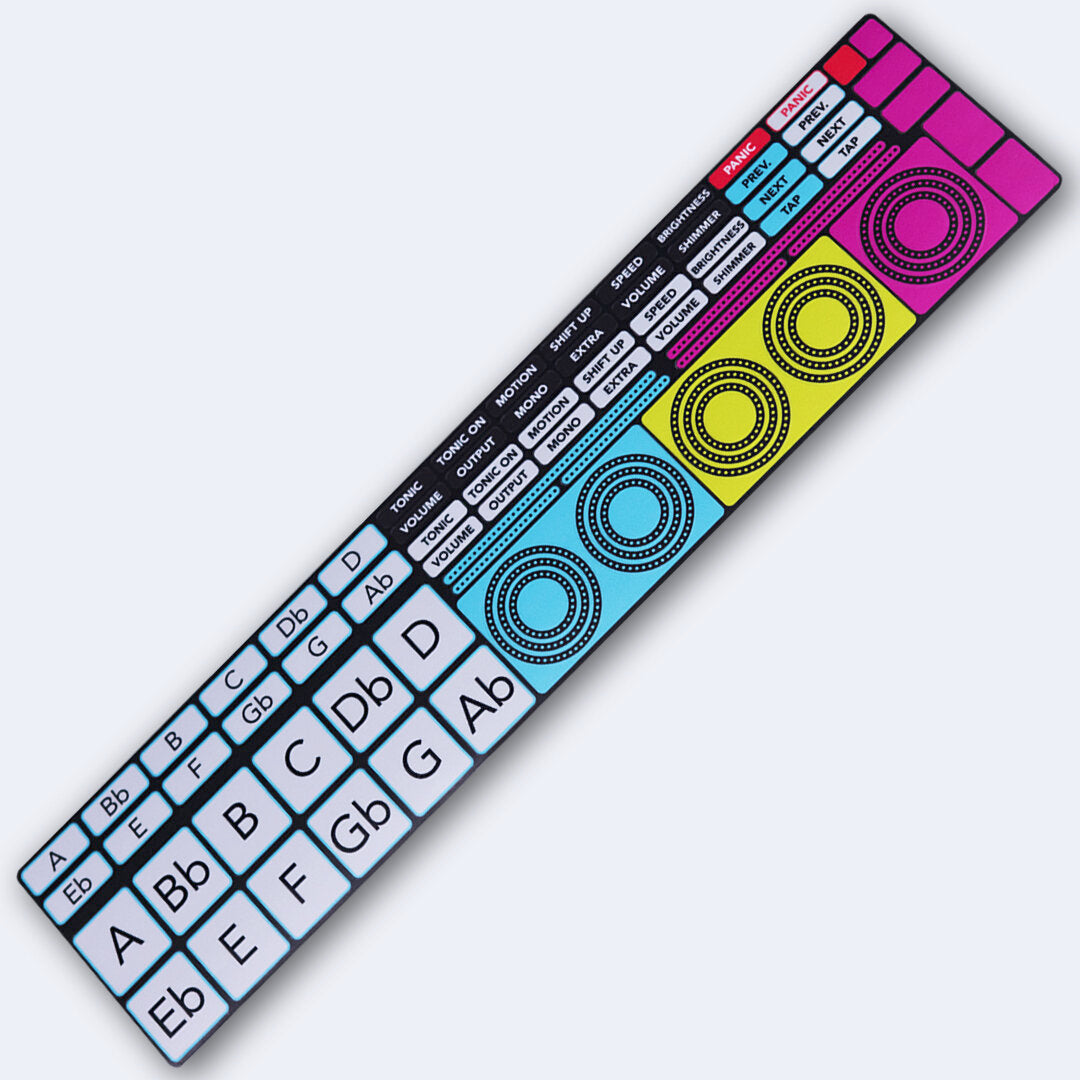 Tonic/Auxiliary Controls Decal
Select your pre-built bundle and

save!

Most keys rigs rely on multiple pieces of hardware and we have Sunday Keys decals for every situation.




We've put together bundles featuring the most popular decal combinations and when you bundle you get a discount!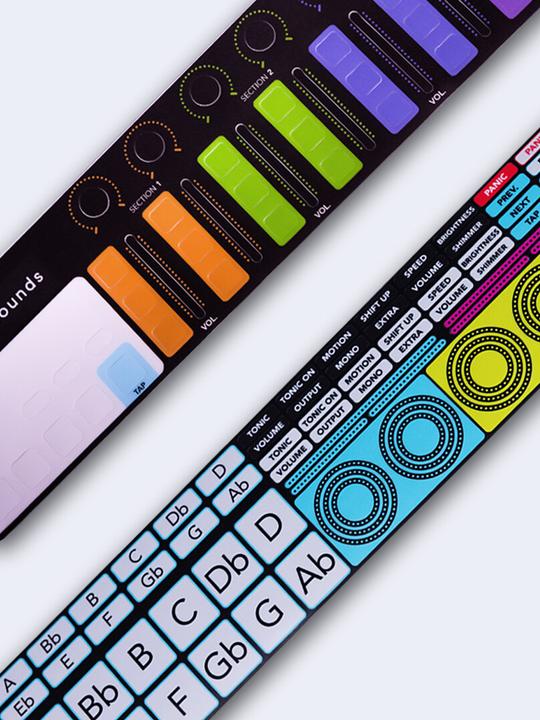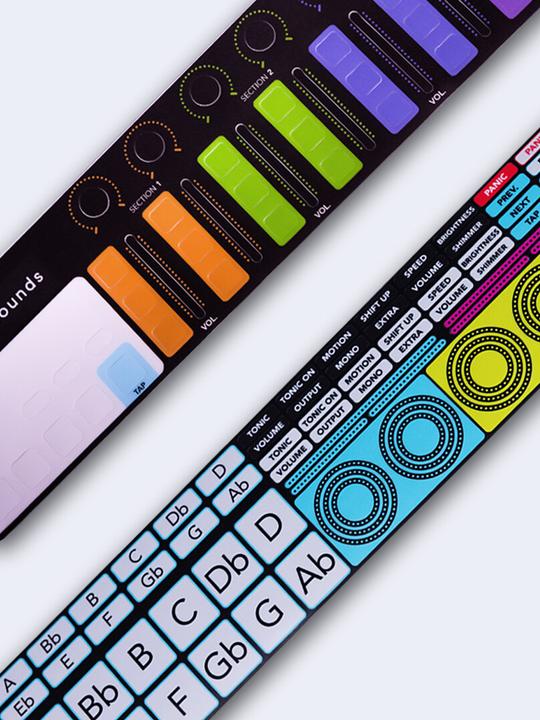 nanoKontrol2 Decal (black) + Tonic/Auxiliary Controls Decal
$48.00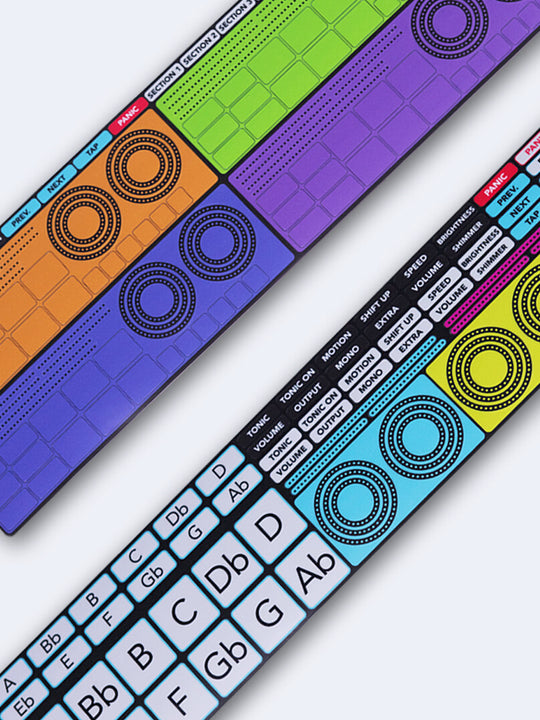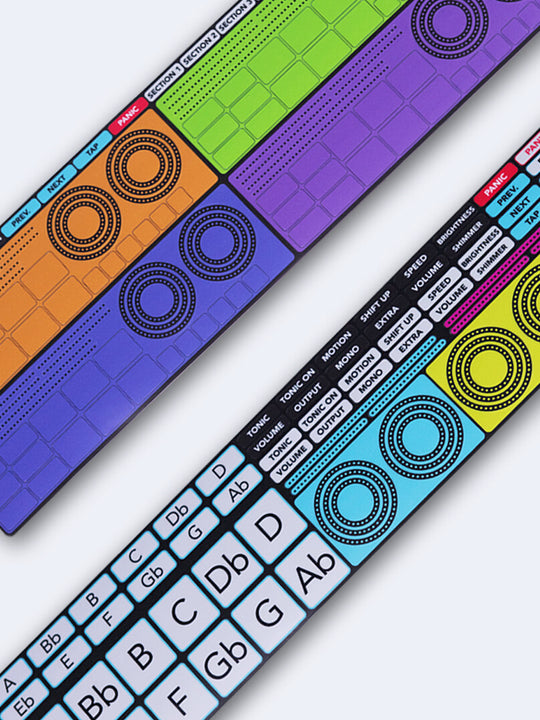 Universal SK Decal + Tonic/Aux Controls Decal
$48.00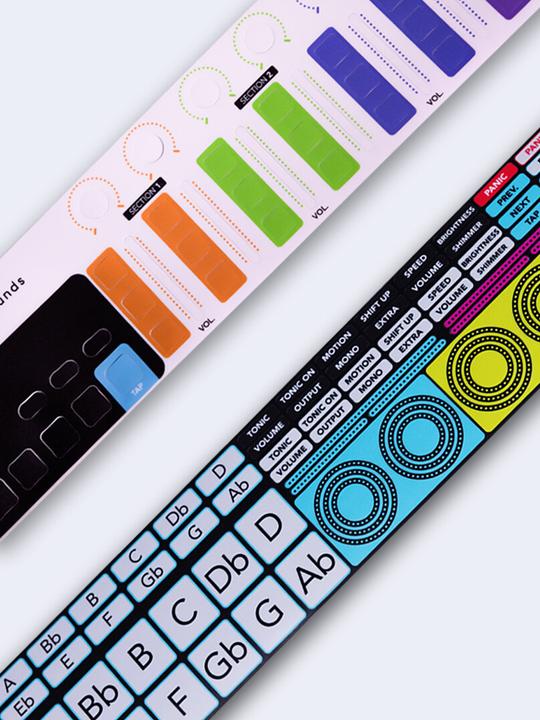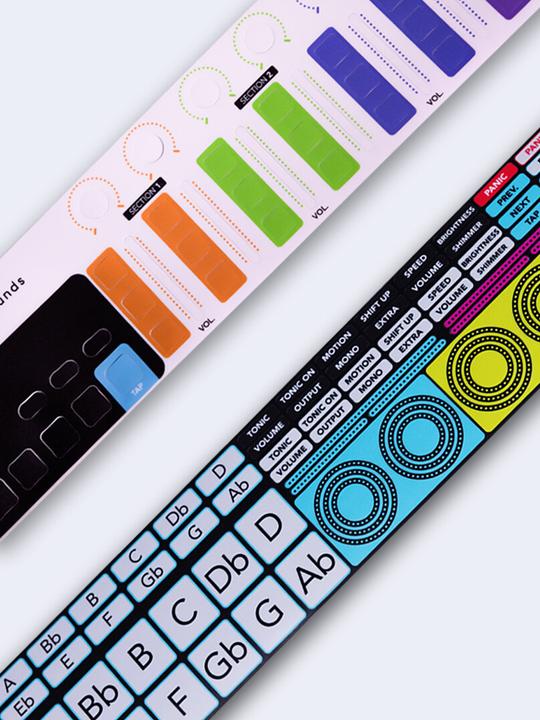 nanoKontrol2 Decal (white) + Tonic/Auxiliary Controls Decal
$48.00
Frequently Asked Questions
Tracking numbers are not available for decal orders.

We offer free shipping within the United States with affordable shipping almost anywhere else in the world*. Due to COVID-19 affecting international shipping speeds international customers should expect an additional 10-14 business days for shipping.

* At this time we are not able to ship orders to select countries due to carrier restrictions. For an up-to-date list of countries, please refer to USPS's Service Alerts.
Shipping within the United States
Orders shipping within the United States typically arrive within 10-14 business days from date of order. All orders are shipped via First Class USPS.
Tracking numbers are not available for decal orders.
What is the decal made of? Is it removeable?
The decal is a high quality print on 3M ControlTac vinyl that is given a 2mm matte finish for added durability AND glare resistance when on stage.

The decals are designed to stay in place once applied, but can be removed residue free with minimal fuss.

You will NOT be able to re-apply the skin after removing it.
Is the nanoKontrol2 controller included?
No, the nanoKontrol2 is sold separately and is pictured for reference only.
Will the 'Universal Decal' work for my controller?
The Universal decal sheet is designed to accommodatehttps://www.google.com/search?client=safari&rls=en&q=accommodate&ie=UTF-8&oe=UTF-8 almost any MIDI keyboard/controller currently available, with a variety of dimensions available for each type of control. In addition to the variety of dimensions, you can further modify any particular element as needed w/ an x-acto knife or a simple pair of scissors to get the fit just right.
I haven't received my order. Is it still coming?
Most orders shipping to an address in the United States will be received within 10-14 business days from the order date, though many orders are received much sooner than that.

Tracking numbers are not available for decal orders.

If you haven't received your order within three weeks of initially placing your order shippped to the US, please use the Contact form on our site to check in on your order and we'll make sure that it is en route.

International orders should expect an additional 7-10 business days for shipping time. If you have not received your order within four weeks of placing your order please use the contact form on our site to check in on your order and we'll make sure that it is en route.
What if I am not happy with the decal?
Because this is a physical product we have made every effort to provide detailed information about the quality, material, and application of the product here on this page. We highly recommend that you read through the FAQ and inspect the product images on this page if you have any questions about the skin and reach out to us if you have any concerns before purchasing.
In the event that your product arrives damaged in the mail we will offer an exchange at no cost. We will also work with you if you believe that there is a material defect in your skin that existed before you received your package. Your window to initiate an exchange based on shipping damage or a material defect will expire 45 days from the date of your order. No exchanges will be made for regular wear and tear, misapplication of the skin, or other end-user related issues such as scratches, over-stretching, removal and re-application, etc.
All purchases of this product are final. Refunds will not be offered for any reason (barring exceptional circumstances).
The Sunday Keys Template
The Foundation of Your Worship Keys Rig